Dan Bartlett – Leominster, MA
President of Hillary A. (Bartlett) Newsome Foundation, Inc.
Background:
18 years Law Enforcement and Corporate Security
Co-Founder of Bartlett Landscaping, LLC
Father (Daddy, Dad, Dukies) of Hillary Bartlett
When my beautiful daughter passed away on March 16, 2017 my life as I knew it changed forever. I felt a tremendous amount of feelings come out of me that I never knew I had. I loved my daughter so much and the thought of losing her left me speechless, my mind spinning with memories, lost, confused, and very angry, asking the lord why her. As we planned her funeral I asked myself what Hillary would want me to do. It was during this time I decided to turn my grief into something positive. Thus, I told my wife and son and a few close friends that I was going to create a Foundation in her name, to make certain that her legacy would live on forever.
It is my goal to work diligently and tirelessly with every member of this board to carry out Hillary's life work and everything she did for children with autism and life threatening illnesses. We don't have the skills she had nor do we have the charisma she did that made her so good at what she did. Therefore, I have asked those I have the utmost trust in to help me form and shape this foundation into reality. Our success will speak for itself.
I am very proud to introduce to you our Board of Directors – please read on:
​
Maryann Kane
(Vice President of Hillary A. (Bartlett) Newsome Foundation, Inc.)
Maryann Kane is a long time professor at Mount Wachusett Community College. She graduated with a Bachelor of Science degree in Early Childhood Education and a Masters degree in Young Children with Special Needs from Fitchburg State College. Maryann continued her studies at Nova Southeastern University receiving a Doctorate of Education in Child and Youth Studies. Maryann was very fortunate to meet Hillary Bartlett in the fall of 2007 when she started at Mount Wachusett Community College in Early Childhood Education as Hillary Bartlett. She got involved with the Early Childhood club at MWCC. In her final semester at the Mount, Hillary was the president of the club.
Maryann supports the Hillary A. (Bartlett) Newsome Foundation, Inc. because when she met Hillary she was working as a one-on-one with a child with Down Syndrome in an after school program. She knew from the conversations she had with Hillary that working with children with special needs would be her passion. She was right – she worked with children with autism. She introduced Hillary to volunteering at Camp Sunshine. She volunteered at camp and was brave to do three polar plunges to benefit camp. This is why she feels strongly to carry on Hillary's passion with the Hillary A. (Bartlett) Newsome Foundation, Inc.
​
Debbie Whelan
(Treasurer of Hillary A. (Bartlett) Newsome Foundation, Inc.)

Debbie Whelan has worked for 30 years in banking, accounting and accounts payable and receivables. She currently is a high school branch supervisor for Leominster Credit Union at Wachusett Regional High School. Debbie met Hillary about seven years ago.
Debbie supports the Hillary A. (Bartlett) Newsome Foundation, Inc. because Hillary could walk into any room and it would light up. She was always happy with a beautiful smile. Her love for children and family will always go on. This foundation is in her memory. She may be gone from our sight but forever in our hearts.
​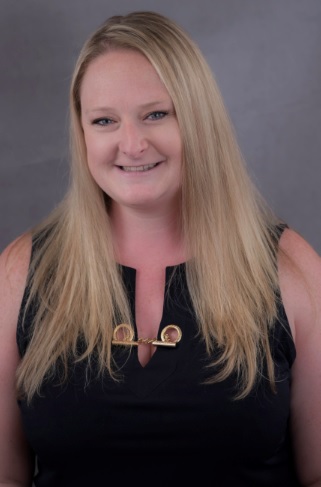 Emily Hutchinson
(Secretary of Hillary A. (Bartlett) Newsome Foundation, Inc.)

After graduating from Babson College in 2009 with a BS degree in Business and a concentration in Marketing, Emily began working for The Kraft Group, where she is currently a Senior Sales & Marketing Coordinator. She brings 8 years of professional experience in various marketing industries. Personally, Emily has always had a passion for philanthropy and fundraising in her community. She served as the Fundraising/Marketing Vice President for the Babson College Relay for Life chapter, has participated in Habitat for Humanity mission trips and has also participated in a few Polar Plunges to raise money for Camp Sunshine with Hillary. It was this shared passion with Hillary that the two became friends and quickly bonded over giving back to others.
Emily supports the Hillary A. (Bartlett) Newsome Foundation because Hillary inspired her to get involved with supporting Camp Sunshine when she talked Emily into jumping into a freezing pool of water with her more than 7 years ago. "The craziest thing was, at first, I didn't even question what it was for -- Hill asked me to jump into a cold pool with her, and if she was doing it then I would do it too, to support her. After that first plunge together, we got excited about the fundraisers we could do and how much money we could raise and we went on to plunge a few more times together, each year doing better than the year prior. We bonded over Camp Sunshine and plunging together. I admired her infectious giving spirit and I wanted to do more with her." Fast forward to this year, on March 16, 2017, we lost Hill. When Emily got the news, it was almost immediately that she knew what she had to do. Emily had to keep this going, and she had to help her family keep her legacy alive. "I had to carry on what she started, as hard as it would be to do without her."
​
Ann Bartlett, Hillary's mom, is a graduate of Mount Wachusett Community College with an associate degree in Business. She has been married to Dan (Hillary's Papa Dukes) for 37 years. She has been operating a family child care business for 30 years.
Ann supports the Hillary A. (Bartlett) Newsome Foundation, Inc. because God chose her to be Hillary's mom for 28 years. She is on the board for Hillary's Chucks to help carry on Hillary's dedication to children, especially children with special needs and to help others in need in the community.
​
Nick Bartlett, Hillary's brother, was born and raised in Leominster, Massachusetts where he currently resides today and plays an active role in the community. He is the co-owner (with his dad, Dan) of Bartlett Landscaping. Nick is a very family oriented person. He is the proud father of daughter, Natalia. Hillary and Natalia had a love for each other that was very noticeable with their smiles and endless laughs.
Nick supports the Hillary A. (Bartlett) Newsome Foundation, Inc. because Hillary was his sister and best friend. He is proud to be on the board for the foundation. He wants to thank all who have chosen to be a part of this special foundation and who will continue to work hard for this special cause for years to come in memory of his sister Hillary.
​
Judith McFadden, Hillary's aunt, has been a hairdresser for many years. She is also a CNA working at the Fieldstone memory loss unit.
Judy supports the Hillary A. (Bartlett) Newsome Foundation, Inc. because Hillary was her niece who could light up a room with her smile. "Our lives are forever changed by her passing." By being part of the foundation, she hopes to carry on her good work to give back to others. Hillary has taught her not to judge others and to live each day to your best ability.
​
Jen Doughty is a graduate of Fitchburg High School. She currently works in the office of a plumbing and heating company in Fitchburg. She has a son, Kyle, who attends Ann Bartlett's family child care. Jen plays softball on a woman's softball league. It was Hillary who introduced her to the team.
Jen supports the Hillary A. (Bartlett) Newsome Foundation, Inc. because while Hillary was alive she was always doing for others, now it is our turn.
​
Darlene Civita has been an RN for many years. She currently works in the intensive care unit. She has known the Bartlett family for over 39 years. Their friendship is more like "family" and will continue forever.
Darlene supports the Hillary A. (Bartlett) Newsome Foundation, Inc. because Hillary was her second daughter and she referred to her as "Mamma #2" and "Daaaaaahhleeeeene Love". "She was truly a one of a kind, someone that brought such love and happiness when she walked into a room. Hillary was a true inspiration to children with autism and children with special needs. Children flourished in her care."
​
Tyjuan Newsome, Hillary's husband, is a graduate of Salem High School. He is currently a Staff Sergeant in the United States Marine Corp. Tyjuan is the Operations and Logistics Chief for Prior Service Recruiting Station 4 in New Cumberland, PA.
Tyjuan supports the Hillary A. (Bartlett) Newsome Foundation, Inc. because she made a big impact on him when he met Hillary on July 5th 2009. "Our first date consisted of walking around the Searstown Mall, and then we listened to some music driving around Leominster. From the first time I met her, I noticed there was something so different about her. She had so much drive and dedication not just to her family, but also to the others around her. She worked for the recreations department at the time and was still attending college. Throughout our years together, whether it was a training that I was doing, long nights at work, or my deployment, she always pushed me to be better than I was the next day. She would never let me go without knowing the love that she had for me, and what I was trying to accomplish in life. I am very proud of my decision to marry Hillary Ann (Bartlett) Newsome. Not only was she my loving wife, she was my best friend."
​